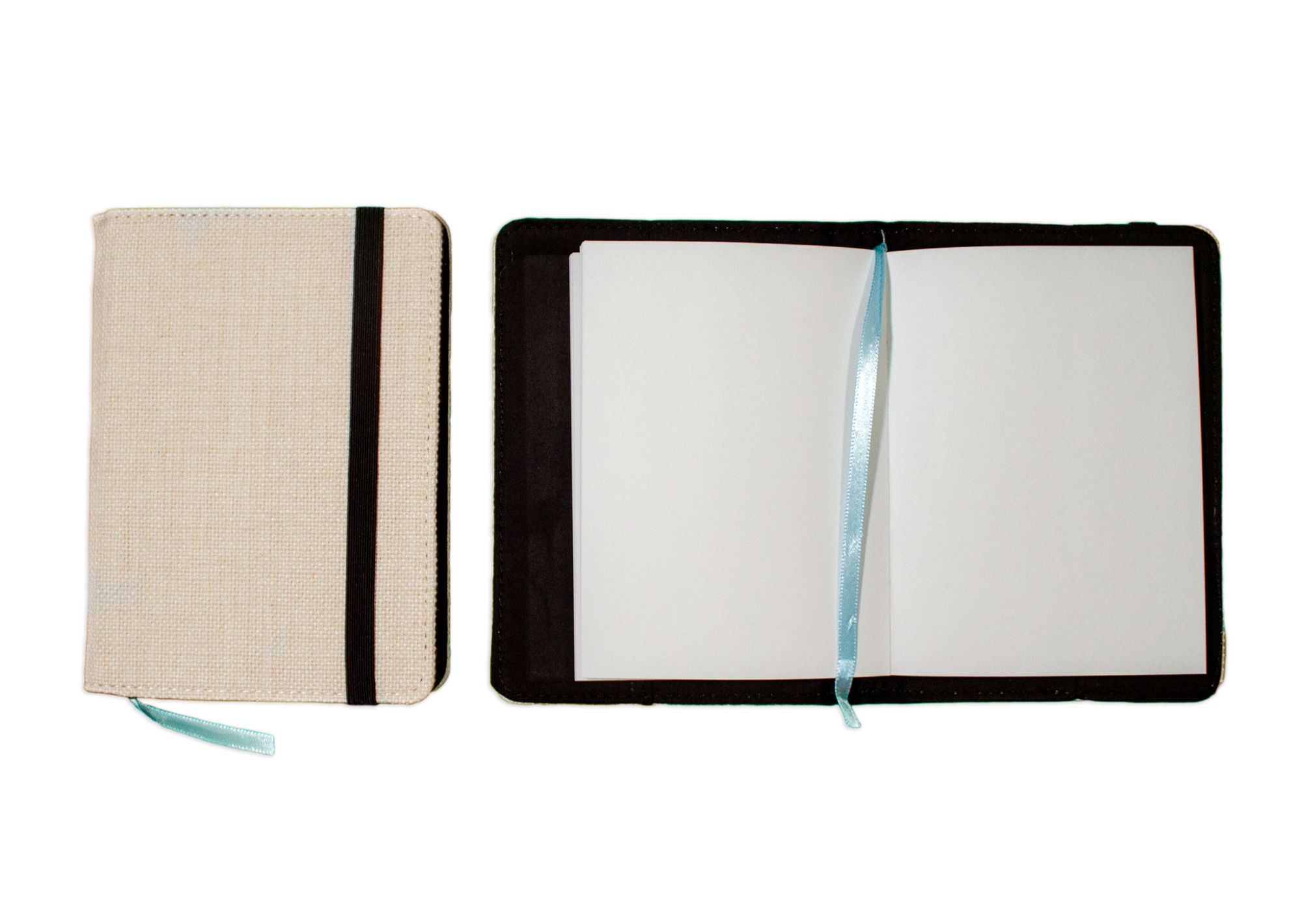 Blank/Customizable Linen Notebook
Get your artwork printed on a linen notebook! Your rad design will be added to the product by the process of sublimation.

If you're unsure what sublimation is... it essentially dyes the item. We cannot print lighter colors on darker surfaces (white on black), only darker colors on lighter surfaces (black on white). NO WHITE INK WILL BE PRINTED.

Technically, it's "the process of turning a water-based dye ink into a gas that bonds with polyester fabrics or other polymers. It dyes the polymer molecule, resulting in a vibrant graphic that never washes off." The design you see and will get is permanent and adds no additional layer to the outside of the item.

Please note that as these are hand-printed, very slight color, alignment, and image quality variation is to be expected, however all items are printed to the best of our ability.

Use coupon code 5OFF10 for 5% off an order of 10 items or more.
Use coupon code 10OFF20 for 10% off an order of 20 items or more.
Mix and match!
Book Details:
The book is 6.5"x5" and made with natural colored polyester sublimation linen, which works perfect for our process! However, as this is a natural fiber fabric, small imperfections may be present (see photos for reference).
Includes 80 sheets of unlined paper, a black strap for closing, and a light blue ribbon for marking your place.
All books are hand sewn (not by us) so dimensions may vary slightly.